We are pleased to announce that the exhibition will take place in the Saint-James Gallery in Bouliac, from May 16 to 7 June 2014.
Nicolas Brunaud – Nicolas Claris – Romain Claris
3chateauxenhiver@claris.fr
https://www.facebook.com/3chateauxenhiver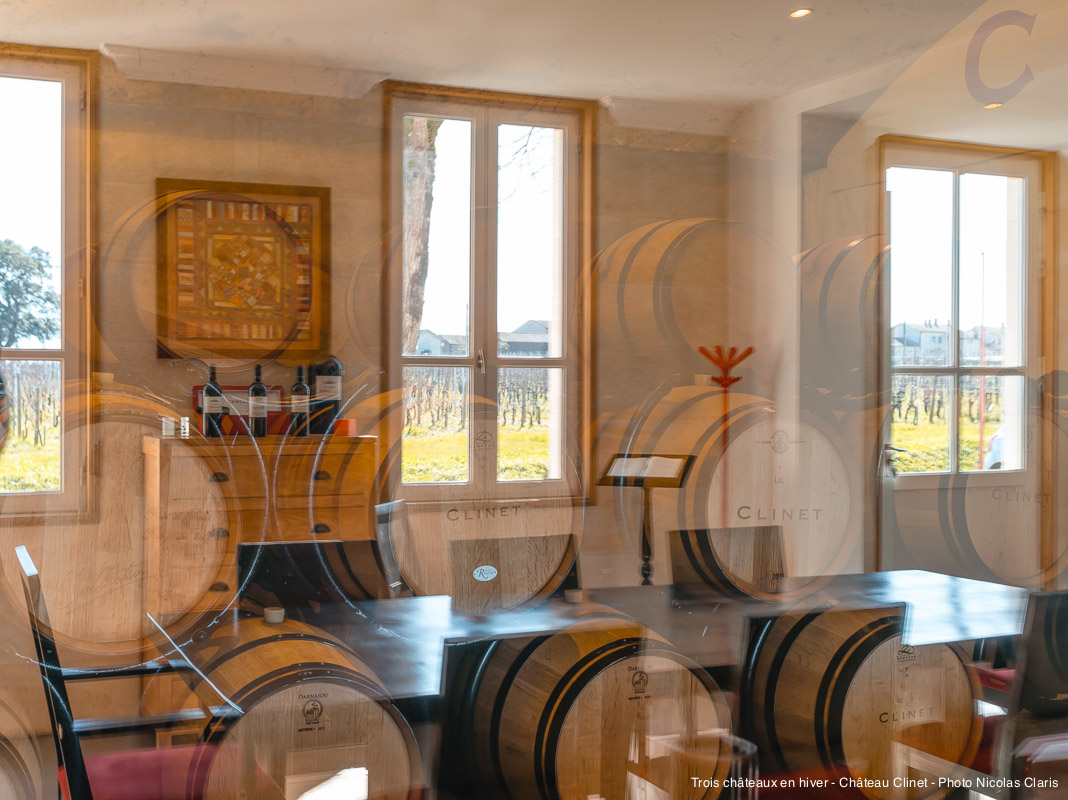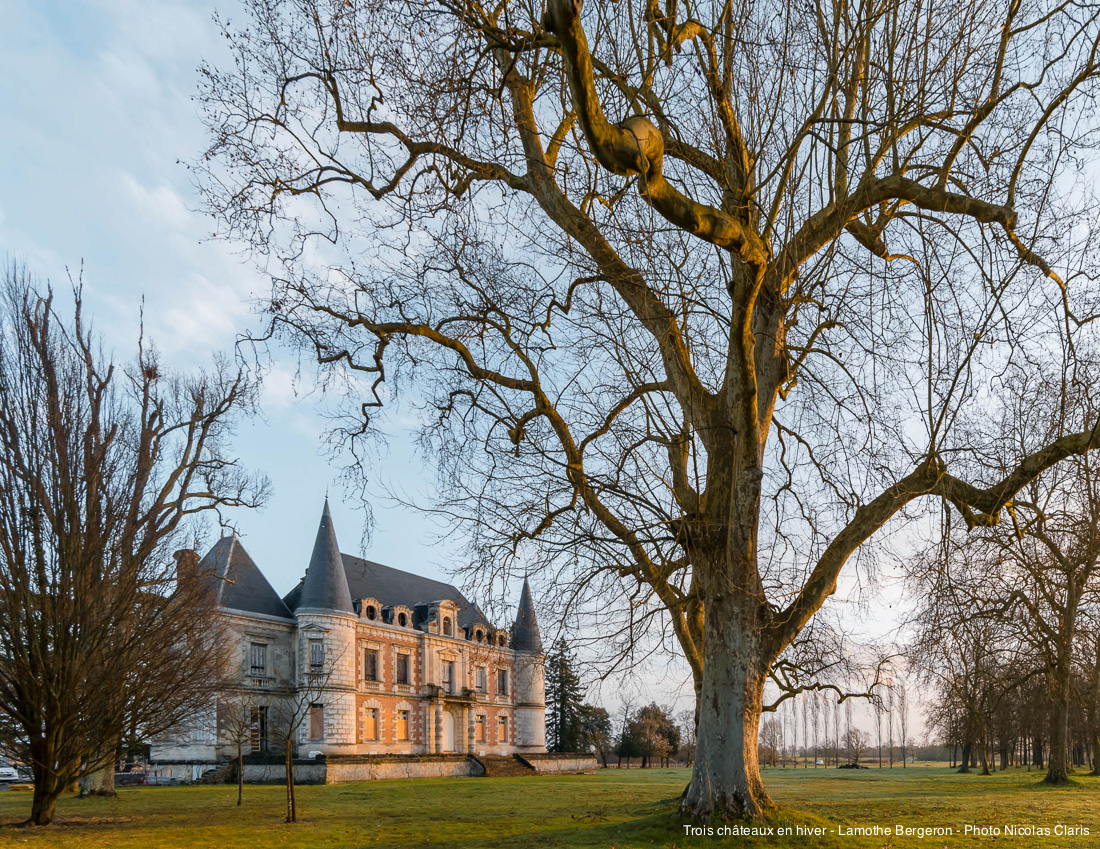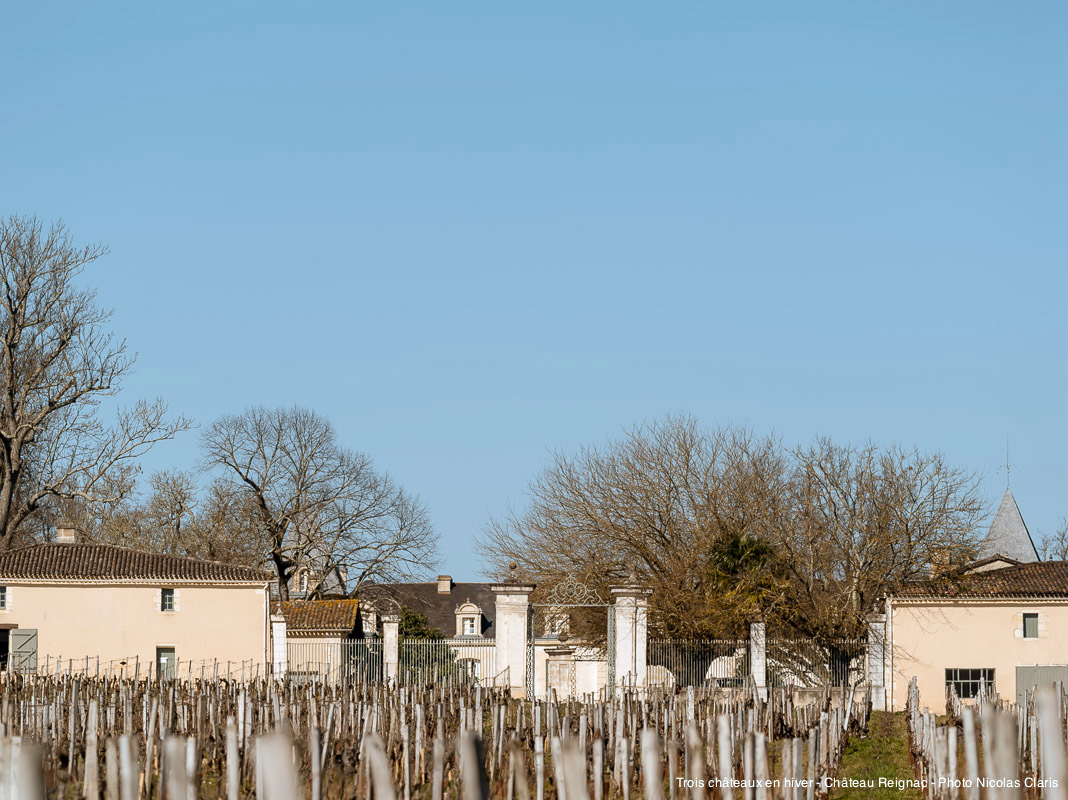 Print System, Print Dorure et Claris
With the support of laboratoires Central Dupon Images and Pentax-Ricoh
It is customary to show the Bordeaux châteaux in the summer or fall during the harvest, when the light is warm, and the grapes are ripe and plump.
But what happens in the winter, while the vineyard are resting and the branches are cut ?
This exhibition is not strictly speaking a story or a report , rather a non-exhaustive poetic but realistic vagrancy, from three vineyards. Images in large size and high definition that show finesse and romance where the soft colors contributes to the beauty and emotion .
 Three châteaux in winter.
Photographs of Nicolas Claris and video by Romain Claris.
May 16 – June 7
• Château Clinet
• Château Lamothe Bergeron
• Château Reignac
This exhibition consists of photographs and video.
One does not watch a film as a photographic exhibition… There is a special moment for each of them . But believing that photographs and movie can complement add up and have the power to leverage feelings and emotions, we expose both of them!
So you can see different looks but in symbiosis , a multi-generational but shared emotion…